Designated Prescribing Practitioners
The Designated Prescribing Practitioner role
The standards of the General Pharmaceutical Council (2019), the Health and Care Professions Council (2019) and the Nursing and Midwifery Council (2018) now permit appropriately qualified and experienced prescribers of all professions to act as supervisors and assessors of trainees undertaking programmes of preparation to prescribe as Independent and/or Supplementary prescribers and as Community Practitioner Nurse or Midwife Prescribers.
In response, the role for all professionals undertaking the supervision, support and assessment of trainee non-medical prescribers has been defined as 'Designated Prescribing Practitioner' and the experience and competencies required for the role and its responsibilities also defined by the Royal Pharmaceutical Society (2019).
Designated Prescribing Practitioner preparation resource
This e-learning resource (initially supported by HEE North) has been developed by practitioners with extensive experience as Programme Leads of non-medical prescribing programmes at the Universities of Bolton, Cumbria and Salford.
The online platform is based on award winning content from our established NMP resource, which has been used for over 7 years by Universities all over England to support the delivery of the NMP qualification. 
The resource has been designed to support prescribers from all professions, to prepare for the role of Designated Prescribing Practitioner both those with previous experience of the role and those who may be new to the role in order to facilitate a positive learning experience for trainees undertaking preparation for a prescribing role and to assure appropriate standards of assessment to promote safe and effective prescribing practice for the benefit of patients and clients.
The content of the resource uses the framework of standardised competency descriptors (RPS, 2019) to support understanding and conduct of the Designated Prescribing Practitioner role.
It also uses the standards set by the Nursing and Midwifery Council (2018), Health and Care Professions Council (2019), and General Pharmaceutical Council (2019) for prescribing practice and programmes of preparation for prescribing by non-medical prescribers.
Therefore, this resource provides a range of information relevant to the role of Designated Prescribing Practitioner and facilitates the self-assessment and reflection by a practitioner on their readiness to support the learning and assessment of trainees' competence as non-medical prescribers.
The DPP preparation resource contains eight modules:
Course Overview
Competencies for all prescribers
Designated Prescribing Practitioners – the role, responsibilities and competency framework
Development of non-medical prescribing practice
The non-medical prescribing programmes
Assessment of the period of learning in practice
Supporting assessment decisions and outcomes
Legal scope for non-medical prescribing practice.
Features include:
Modules which provide a focus for each part of the resource content and will also facilitate the selection of relevant modules to complete
Tracking of progress through the resource by the identification of sections and quizzes completed and with a percentage completion bar
Download module certificates confirming completion of modules within this resource.
Access to the DPP resource
Universities in the area of Health Education England North West may arrange for DPPs to be enrolled to the resource as part of their support for DPPs of trainees undertaking a programme of preparation to prescribe at the University. This will be in addition to the provision of programme-specific information by the University.
Healthcare Trusts within the area of Health Education England North West are also able to enrol appropriately qualified and experienced prescribers preparing to undertake a role as Designated Prescribing Practitioner in the future.
How is access to the resource administered?
Organisations
For Universities, CCGs and Healthcare Trusts we provide the Health and Education Co-operative with a list of email addresses for users of the resource for Designated Prescribing Practitioner preparation. Users are sent a link with their individual log-in details. Access will continue for the duration of a user's role as Designated Prescribing Practitioner. – For more information contact Jo via: joanna.tate@hecooperative.co.uk
Individuals
NHS staff considering the role of a DPP can self-register for an account with the resource by clicking on the button below. Access for prospective DPP"s provides the opportunity to gain insight into the role of a DPP and what is required.
For further information and to discuss a suitable package to meet the needs of your academic staff and students, please contact info@hecooperative.co.uk
---
Authors & Contributors
Claire Callaghan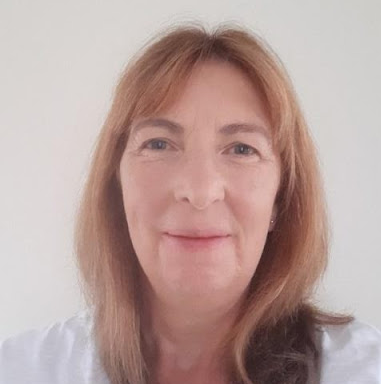 Claire Callaghan has nine years' experience as Programme Lead of the Independent and Supplementary prescribing programmes and the Community Practitioner Nurse Prescriber programmes at the University of Cumbria as well as prior experience as a senior lecturer on the advanced clinical practice programmes. Her clinical roles were focused in oncology and palliative care, and as a Clinical Nurse Specialist in Lymphoedema (both cancer and non-cancer-related) management. Retirement from the Programme Lead role has provided new opportunities to develop specific academic interests and work in an academic consultative role.
Liz Garth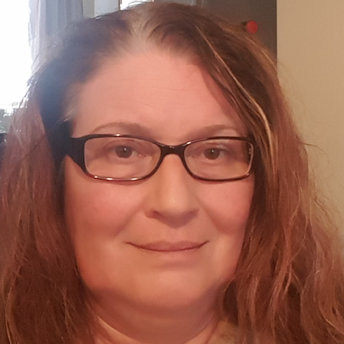 Liz Garth is the programme lead for Non Medical Prescribing programmes at the University of Salford and Lecturer in Nursing. She is a registered mental health nurse and independent nurse prescriber with a background in acute mental health and substance misuse services. Prior to commencing her current role in 2016 she was Lead Clinical Nurse for Community Substance Misuse Services for Cumbria and Greater Manchester West. This involved supporting the development of NMPs within substance misuse services. Her prescribing practice experience is within Community substance misuse services and prison drug services.
Gilly Keogh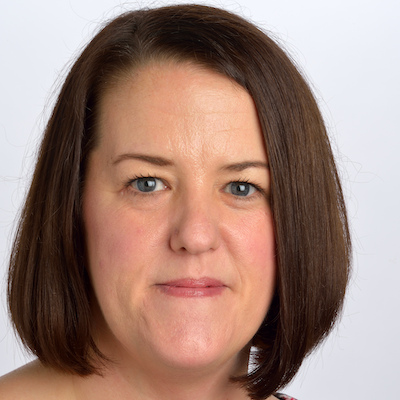 Gilly is a Senior Lecturer and Non Medical Prescribing Programme Lead at the University of Bolton. She has worked in a range of clinical areas based in the community, as a Macmillan Nurse for Heywood, Middleton and Rochdale and more recently as a Specialist Palliative Care Clinical Nurse Lead at Springhill Hospice in Rochdale where she developed her prescribing practice. Gilly is involved in the design and delivery of the Non Medical Prescribing course at Bolton.