Case Studies – The difference NMP makes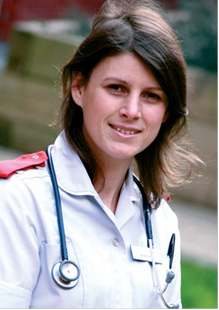 Jacqueline Thompson, Advanced Nurse Practitioner
"Gaining prescribing responsibilities has been empowering and allows me to complete the assessment, diagnosis and prescription and care for patients in a way which makes me feel that I am making a difference."

"I can now alleviate a patient's acute or palliative pain, prescribe intravenous fluids for a dehydrated patient; intervene swiftly with antibiotic therapy for a patient with sepsis, improve the glycaemia control of a patient with diabetes by adjusting their insulin, the list goes on."
"My working relationship with my ward pharmacist has been crucial to my success. They have been an invaluable resource."
---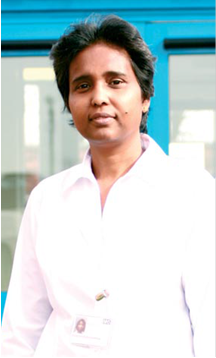 Praba Rabasse, Consultant Cardiology Nurse
"Prescribing as a Specialist Nurse in Cardiology has enhanced the comprehensive care I am able to offer to patients who attend our clinics.
More time is spent with patients discussing their disease process and giving them advice about all aspects of their treatment, of which medication plays a substantial part. When patients understand the need for their treatment plan, concordance is improved. Being able to complete episodes of care independently enables the doctors on our team to devote more time to critical patients under the care of our service."
"As a prescriber it gives me a great sense of satisfaction to be meeting the needs of our patients in a timely manner, significantly enhancing the patient experience."
---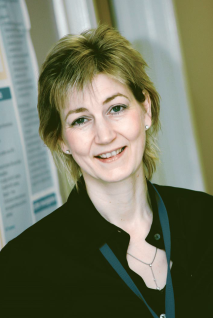 Christine Bell, TB Co-ordinator
As Tuberculosis (TB) Co-ordinator for Manchester, I am responsible for making sure that all of our patients are closely monitored and receive the correct medication to cure their disease.
Our hospital pharmacy provides all medication, allowing us to assess adherence.
In 2008, I was responsible for writing prescriptions for 157 patients attending the TB Clinic.
"In addition keep track of the microbial susceptibility of cultured organisms and alter the treatment regime if required. Similarly, when a new case is flagged up by microbiology, it is sometimes appropriate for me to receive the referral and see the patient to start anti-TB treatment, rather than waiting for a consultant appointment, especially if the person is infectious. Starting treatment quickly is the single most important factor in reducing the transmission of tuberculosis."
---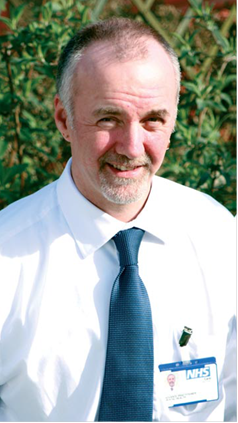 Tim O'Ryan, Advanced Practitioner
"As an Advanced Practitioner with a Mental Health Foundation Trust I am primarily involved in the Crisis Resolution Home Treatment Team and also participate in a Psychiatric Outpatient Clinic.
"The enhanced role ensures that clients have access to a competent and qualified practitioner who can ensure access to medication without waiting for medical staff, can monitor side effects of prescribed medication, address concerns regarding medication and ensure therapeutic concordance. This results in better outcomes for the patient in relation to improved mental health and improved quality of life."
---
The Case studies above are taken from: Prescription for Success, Expansion or Evolution