Course Types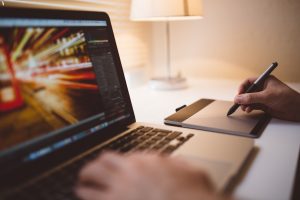 Where can I do a NMP course (North West)?
What are the course requirements?
The Community Practitioner Nurse Prescribing qualification has two routes:
V100  – forms part of the Community Specialist Practitioner programme
 V150 – is a stand-alone programme comprising 10 taught days plus 10 days learning in practice; over approximately 5 months. (Qualification will enable the nurse to prescribe from the Community Nurse Prescribers' Formulary only).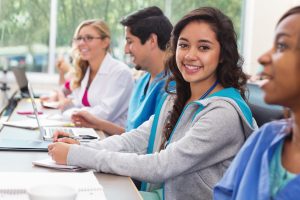 Who can I do NMP qualifications?
At present, both Independent and Supplementary prescribing frameworks are open to suitably qualified and experienced nurses, pharmacists, physiotherapists, podiatrists and therapeutic radiographers. Diagnostic radiographers and dietitians undertake  the same programme of preparation focusing on the development of a Supplementary Prescribing role.
All candidates have to be numerate. Assessment on the NMP course includes a numeracy component which candidates have to pass with a 100% pass mark. If prospective candidates have concerns about their numeracy, advice should be sought from their NMP Lead or the individual Universities.
Programme Delivery: Key facts
On successful completion of the programme you will be eligible to apply to your regulatory body to record your qualification as a prescriber, without which you cannot legally prescribe.
The programme is normally  delivered over a period of 3-6 months.
Independent, supplementary and community practitioner nurse prescriber programme are delivered as stand-alone programmes. Some HEIs allow the NMP programmes to be undertaken as an optional module within a larger award.
The learning outcomes and assessment strategies of the programmes must meet the standards laid down by the Department of Health and relevant professional regulatory bodies for Non-Medical Prescribing.
Course entry criteria
Submission of a fully completed application form. Applications will be reviewed on an individual basis.
Appropriate registration with the relevant professional regulatory body: this will be checked upon receipt of the application form.
Sufficient post registration experience to meet the requirements of your professional regulatory body.
Evidence of a satisfactory enhanced DBS within 3 years of the programme start date. Responsibility for application to the DBS rests with the programme applicant and is normally applied for by his/her employer.
Independent and/or supplementary prescribing applicants: nomination by the applicant of a Designated Medical Practitioner (DMP) who meets the criteria for medical supervision of a non-medical prescriber and has confirmed their agreement to undertake this role. The DMP must be sufficiently impartial to the outcome of the student and wherever possible should not be the same person sponsoring the student to undertake the programme. Click here for useful NPC training information for mentors.
Community Practitioner Nurse prescriber (V150) applicants: nomination by the applicant of a practice assessor who meets the NMC criteria for sign off mentor and has current status on the employers register. The sign off mentor must confirm their agreement to undertake this role. He/she must be sufficiently impartial to the outcome of the student and wherever possible should not be the same person sponsoring the student to undertake the programme.
The applicant should normally be nominated by their employer who should also confirm their competence to undertake the programme and the clinical need within the applicants role to undertake the programme.
All applicants must demonstrate appropriate clinical governance arrangements are in place to support their prescribing practice once qualified.
To note: applicants should confirm the specific requirements of their professional regulatory body and the HEI to which they wish to apply.
Where can I do an NMP course?
You can choose from a number of Universities to study NMP. Some courses require full attendance at university (26 days) plus the minimum 12 supervised practice days. However, many HEIs now provide the opportunity to study by distance learning, which includes some attendance (the number of days will vary depending on the HEI), workbooks and electronic learning. Additional private study is required in addition (as for all programmes of study). It is important to identify before submitting your application, how you will manage to complete the required attendance, practice time and private study within the course duration.
University of Bolton
Emma Street
Senior Lecturer
Room T3 – 12, Eagle Tower
The University of Bolton
Deane Road,
Bolton BL3 5AB
Email: es8@bolton.ac.uk
University of Central Lancashire
NHS Contracts Unit
Faculty of Health & Wellbeing
University of Central Lancashire
Preston PR1 2HE
E-mail: healthcpd@uclan.ac.uk
Tel: 01772 893836/893839
University of Chester
Anne Ashford
Admissions Dept
University of Chester
Riverside Campus
Castle Drive
Chester CH1 1SL
Email: a.ashford@chester.ac.uk
University of Cumbria
Health Admissions Team
University of Cumbria
Bowerham Road
Lancaster LA1 3JD
Email: PGadmissions@cumbria.ac.uk
Edge Hill University
Jane Duckworth
Faculty of Health
Edge Hill University
Ormskirk Campus
St Helens Road
Ormskirk L39 4QP
Email: duckworj@edgehill.ac.uk
Liverpool John Moores University
Donal Deehan, Senior Lecturer
Liverpool John Moores University
Schools of Health /Pharmacology
79 Tithebarn Street
Liverpool L2 2ER
Email: D.Deehan@ljmu.ac.uk
Manchester Metropolitan University
Direct Admissions
2nd Floor
Business School and Student Hub
All Saints Campus
Manchester M15 6BH
Email: direct@mmu.ac.uk.
Tel: 0161 247 2966
University of Manchester
Stacey Winship
Post Graduate Admissions
Division of Pharmacy
G.129, Stopford Building
Manchester M13 9PL
Email: pgtaught.pharmacy@manchester.ac.uk
Tel: 0161 270 1798
University of Salford
Pat Killeen
Administration
School of Midwifery, Nursing, Social Sciences and Social Work
University of Salford
Fredrick Road
Salford M6 6PU
Email: p.a.killeen@salford.ac.uk
Click here to open a spreadsheet with information on when and where prescribing couClick hererses are running.
The information presented is accurate at the time of presentation, but subject to change. Applicants should confirm all details with the University provider of their choice.
Course Assessment
The assessment  strategy will vary depending on the HEI and the programme but may include:
Written examination
Written assignment
Attaining competences in practice (assessed by Designated Medical Practitioner or sign off mentor)
Portfolio of evidence
Objective Structured Clinical Examination and / or Viva (oral exam).
Preparation for the Non-Medical Prescribing (NMP) programmes
Before applying it is recommended that you access the following resources to consider your readiness to undertake a prescribing programme.
1. Drug Calculations.
1. Drug CalculationsWhat level of drug calculation skill is required?
Students need to be confident with SI unit conversion, basic calculation skills for drug dosage and pack size, along with consideration of cost.
The following links and resources are aimed at helping prospective students get a feel for the level of mathematics and drug calculations required for practice, and to give students confidence for undertaking the drug calculation assessment within the course.
Websites:
Recommended reading:
Downie, G., Mackenzie, J. & Williams, A. (2006) Calculating drug doses safely: a handbook for nurses and midwives. Elsevier Churchill Livingstone.
Scott,W.&McGrath D.(2009) Dosage calculations made incredible easy.London: Lippincott, Williams and Wilkins .
2. Pharmacology.
2. Pharmacology
To successfully complete the NMP programme and practice as a safe prescriber, a student must be able to demonstrate an understanding of the following:
Pharmacodynamics.
Pharmacokinetics.
The major mechanisms of adverse drug reactions, including Type A and Type B, along with the multidisciplinary approach to their avoidance, detection and management.
The mechanisms for drug interactions and how to avoid them.
The factors which affect drug response in relation to specific groups, including neonates, infants and children and their implications for safe and effective prescribing.
Considerations when prescribing for a pregnant or breast feeding patient.
The effect of liver and renal disease on commonly used medicines, and how prescribing should be modified to optimise efficacy whilst minimising toxicity.
The principles of monitoring efficacy and toxicity during drug therapy.
Recommended reading:
Barber, P. & Robertson, D. (2015) Essentials of Pharmacology for Nurses. 3rd edn. Maidenhead: McGraw-Hill.
Neal, M.J. (2012) Medical pharmacology at a glance. 7th edn. Oxford: Wiley Blackwell.
Rang, H.P., Dale, M.M. & Ritter, J.M., Flower, R.J. & Henderson, G. (2011) Pharmacology. 8th edn. Edinburgh: Churchill Livingstone.
3. Anatomy and Physiology.
3. Anatomy and physiology
Before starting the course, all potential students should have an understanding of normal anatomy and physiology and pathophysiology relevant to their own area of clinical practice. This may include
Homeostasis and feedback mechanisms.
Chemistry of life – atomic structure, molecules and compounds.
Fluid compartments and movement of fluids within the body.
The cell and its internal structures.
The structure of the cell membrane and transport across the membrane.
Systems in the body.
Blood.
Cardiovascular and Nervous System.
Endocrine System.
Respiratory System.
Digestive, Renal and Urinary System.
Immune System.
The principles of Genetics.
Recommended reading:
Clancy, J. & McVicar, A. J. (2009) Physiology and Anatomy. 3rd edn. London: Arnold.
McCance, K.L. & Huether, S.E. (2016) Pathophysiology. 7th edn. USA: Elsevier Mosby.
Tortora,G.J & Derrickson,B.H.(2014) Principles of Anatomy and Physiology. 14th edn. Chichester:Wiley.
4. Information Technology Skills.
4. Information Technology Skills
Before starting the course, students should be able to:
Access and browse a range of websites.
Search for information using a search engine or subject gateway.
Save information to a directory and folder of choice, such as on a hard-drive or memory stick.
Print out web pages and files as required.
Word-process assignment work and personal reflective pieces.
Use Emails.
Access, read and post information on a web based discussion board.
In order to run the NMP online resource, students will need:
A minimum Internet connection of 56 kb (ideally Broadband connection).
Internet Explorer 6 or above.
An audio playback capability including speakers or headphones.
Windows media player (in order to view the video scenarios).
5. Eligibility?
5. Eligibility
The following questions should be considered before completing the application form as this detail will be requested during the application process.
Do you need to be a prescriber to provide care in your area of practice?
Do you meet the basic requirements to become a Non-Medical Prescriber?
Are you registered with the GPhC, HPC, NMC or GOC?
Do you have three appropriate years' appropriate post-registration experience as required by your professional regulatory body?
Does the sponsoring organisation see a need for this extended role?
If employed within a NHS organisation, have you approached your Non-Medical Prescribing Lead?
Are you competent in the clinical field in which you intend to prescribe before entering the programme?
Are you able to consult, undertake a thorough history, assess and diagnose patients / clients prior to prescribing?
Will your employer confirm your competence?
Have you identified a university at which you will undertake the NMP programme?
Do you know where local training is held?
Do you know how your programme training will be funded?
Is your employing organisation willing to provide the required study release time (26 theory and 12 practice days)?
Are you able to study at a minimum of Level 6 (previously known also as Level 3)?
Will the undertaking of this role bring benefits to patients?
Has your organisation got the clinical governance procedures in place to support safe prescribing?
Have you identified a sign-ff mentor (V100 &V150 prescribing) or Designated Medical Practitioner (Independent & Supplementary prescribing)?
Will you have the required access to patient records in order to be able to prescribe safely?
Has a budget been identified for your prescriptions?
How will you obtain prescription pads or access to electronic prescribing systems?
How will your competency be maintained?
Do you require additional training in consultation, examination and therapeutics?
Potential applicants in the North West should also refer to the Nomination Forms available to download on the 'How to apply' link on this page.
How to apply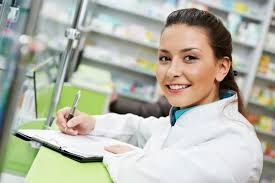 You may be able to apply for an NHS funded place. It is advisable to make contact with your NMP Lead or  North West NMP Project Manager before beginning the process.
If privately funding the prescribing programme, you will still need to complete the relevant form and liaise with the university directly (contact details listed above).
1. Choose a University
The first step in applying for a programme in Non-Medical Prescribing is to choose a university, and complete the application form below. You can do the programme through any of the universities listed above.
Nurse applicants should ensure that they choose the relevant application form; either for the Community Nurse Practitioners programme (for nurses without a specialist practitioner qualification who wish to become prescribers) or for Independent and Supplementary Prescribing.
CLICK TO DOWNLOAD: V150 Community Practitioner Nurse Application Form
CLICK TO DOWNLOAD: NMP V300 Independent Supplementary Application Form
2. Contact your Non Medical Prescribing Lead
Applicants should contact their respective Trust Non-Medical Prescribing Leads for more information, or advice. Their role is to help guide you through the application process.
3. Complete and sign the relevant form
After downloading the form fill it in and get the relevant sections completed.
Applicants to Independent/Supplementary prescribing programmes: the application will need to be completed by your line manager, the Designated Medical Practitioner, and your Non-Medical Prescribing Lead.
Applicants to community practitioner nurse prescribing programmes: the application will need to be completed by your line manager, the sign off mentor, Practice Education Facilitator (PEF) and your Non-Medical Prescribing Lead.
Once complete, send it to the university contact address shown. Please note, some universities may have additional requirements and applicants are advised to check with the university contact listed above, especially where applicants are making an application which is independent of their employer.
4. Numeracy Assessment

Applicants working for the NHS, in the NW region must complete an on-line numeracy assessment to which your NMP lead will provide access.
Self funders can also complete the numeracy assessment by clicking here. Type in 'self funder'.
5. Return your application form
Application forms should be returned to one university of choice only.